We are producing a daily newsletter with 10 different topics related to IBM that you can choose from to get just the info you are interested in.
Over 750 people from 50 different countries around the world has subscribe already.
We collect links from over 300 active (500 in total) sources on internet. Everyday we go through the updated pages and sort them under the different topics. If you only are interested in IBM Power and IBM i, your newsletter will only contain information about that. If you also are interested in AIX besides that, the AIX stuff is added to the same newsletter dynamically.
What people are saying about the Newsletter
---
"Built on Power shares links to IBM news from around the world that you might never see otherwise. Thanks."
Bill Langston
Director of Marketing, New Generation Software, Inc.

---
"Torbjörn's newsletter saves me from reading many individual pages and news boards, because it compactly bundles exactly what is relevant in our scene. So you keep the overview with little time. Simply ingenious!"
Heidi Schmidt
Managing Partner of PKS Software GmbH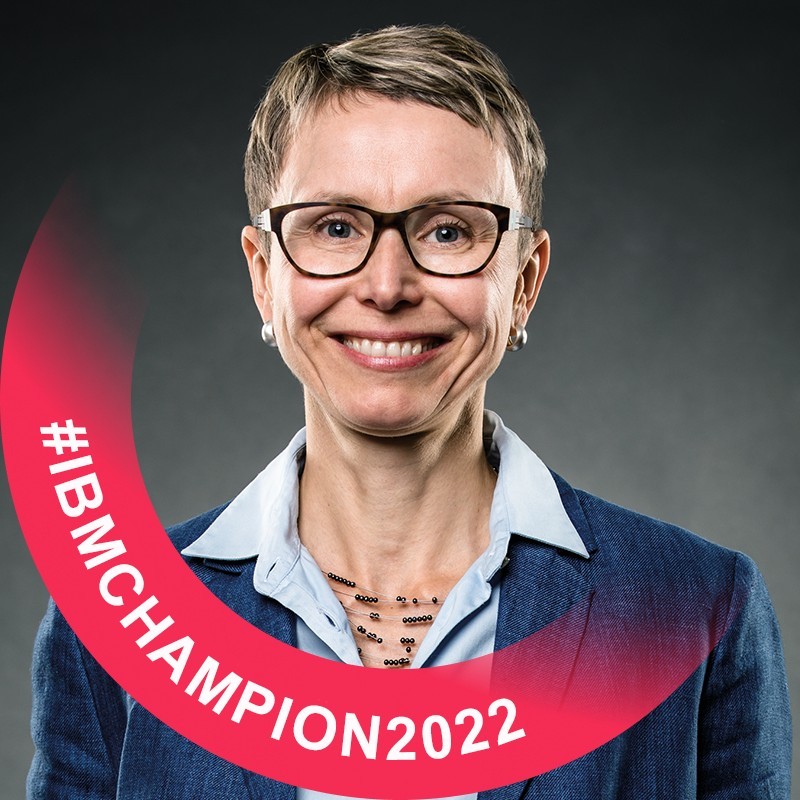 ---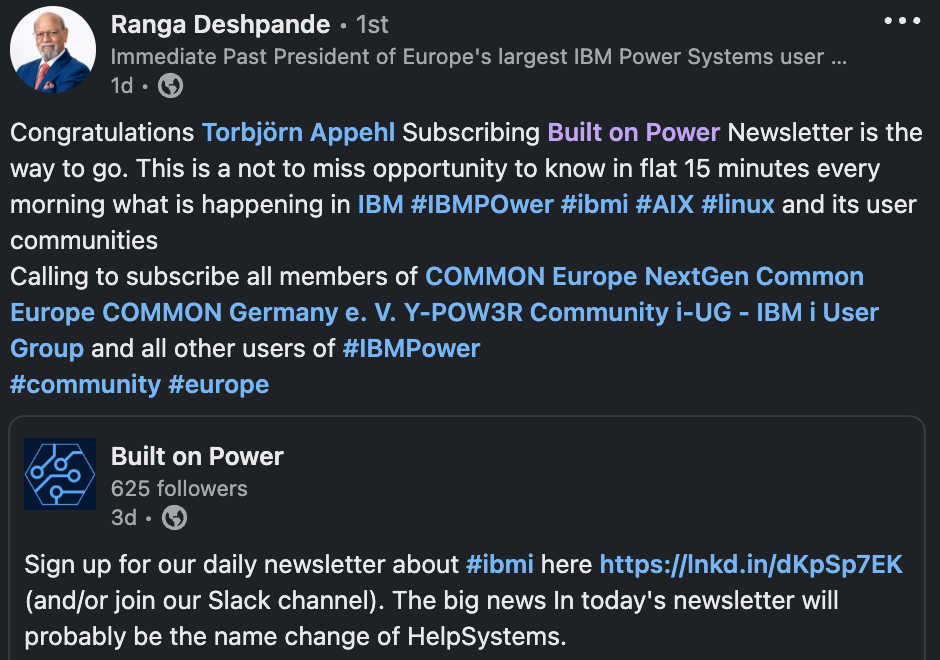 Other anonymous comments through out the years:
One of my best #ibmi career investment is reading this newsletter, Subscribe, just do.

Thank you for doing this. It makes it easy for me to get all the relevant news in one place.

Thanks for highlighting important content, I like having the recommendations at hand when I have a break and need something to read throughout the day

Great job! Keep up the good work!

I start my working day with a cup of coffee and the newsletter

Great job, Torbjorn, thanks!

GREAT effort! Thank you for your unselfish work.

Keep up the great work Torbjörn!

Good work, keep it up

Thanks for all the hard work you put into it and what you do for the power communities! The newsletters are great!
What a newsletter can looks like: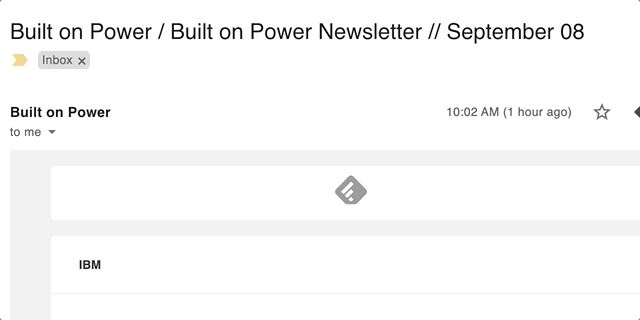 Please subscribe here:
You can watch a "behind the scenes" video of the making of a newsletter here:
The same information is published here on our website (links below) as well as on our Slack
Daily news about IBM Power Systems
Daily news about Linux on Power
Daily News about IBM Quantum Computing