"IBM has a long-standing relationship with the development teams from Infor and Lawson who support many of the leading enterprise software solutions for the IBM i Power System platform (AS/400, System i, iSeries). Infor M3 (formerly Intentia Movex), Infor Lawson (aka LSF, S3), Infor XA (formerly Mapics), Infor LX (formerly BPCS) and Infor Infinium are some of the major Infor solutions we work with. These solutions have a long history with the IBM i platform and today include the latest software and hardware technologies."
Since CM3 was cancelled more and more Infor clients are stressed by the fact they are forced to go into AWS to get new features and functions. If you are one of them, please reach out and we'll put you in contact with Infor M3 user group community.
Infor continues investment in M3 13.4
06142022-M3-on-premise-investment

M3 13.4 Products Compatibility Overview (Support for IBM i 7.5)
M3_CompOverview-Nov-2022

Blog: Infor M3 is back on IBM Power (password protected, please reach out to [email protected] to get it)
IT-Jungle Articles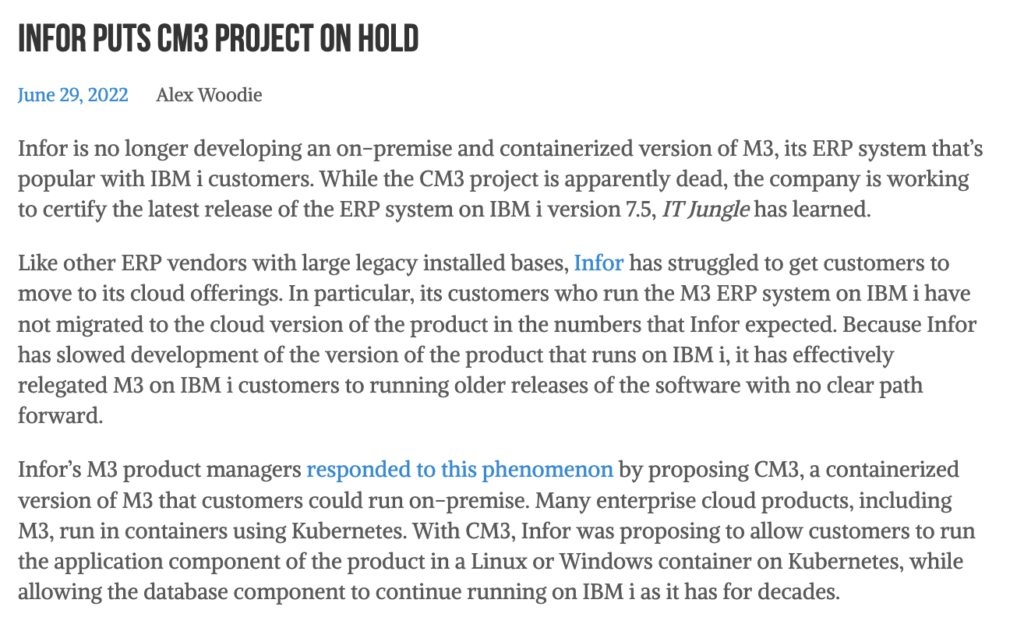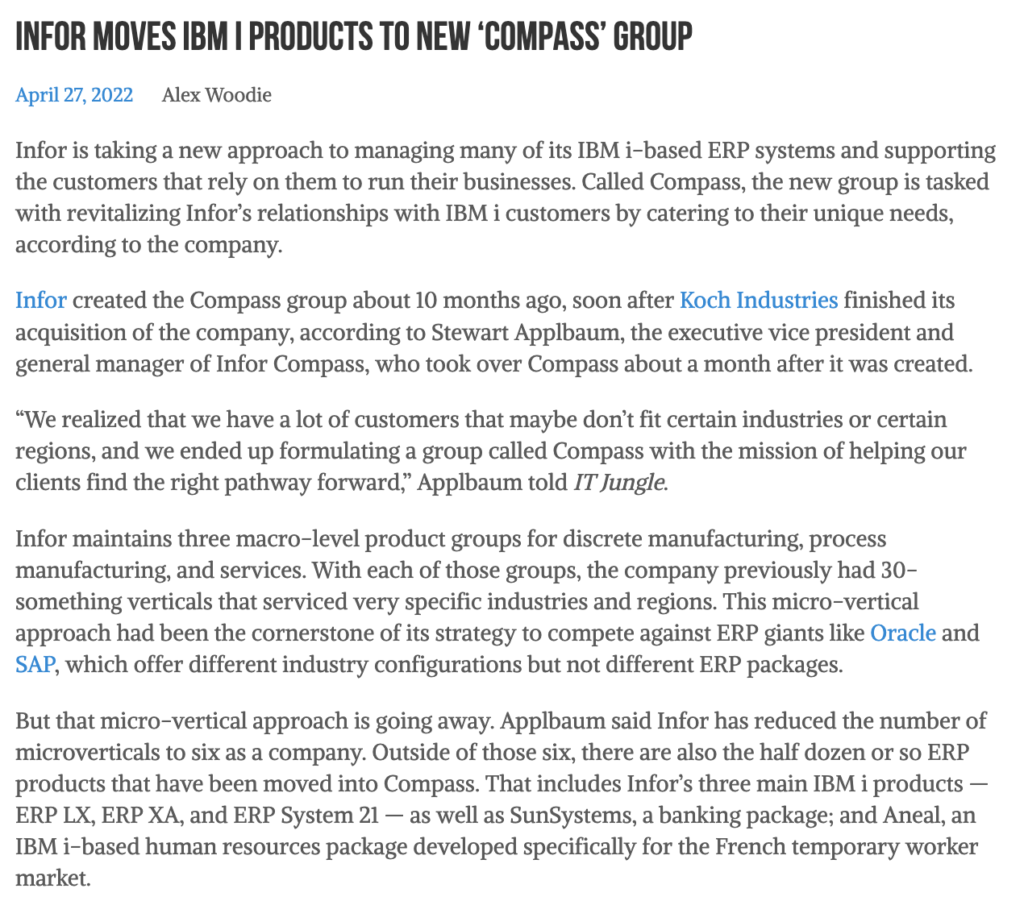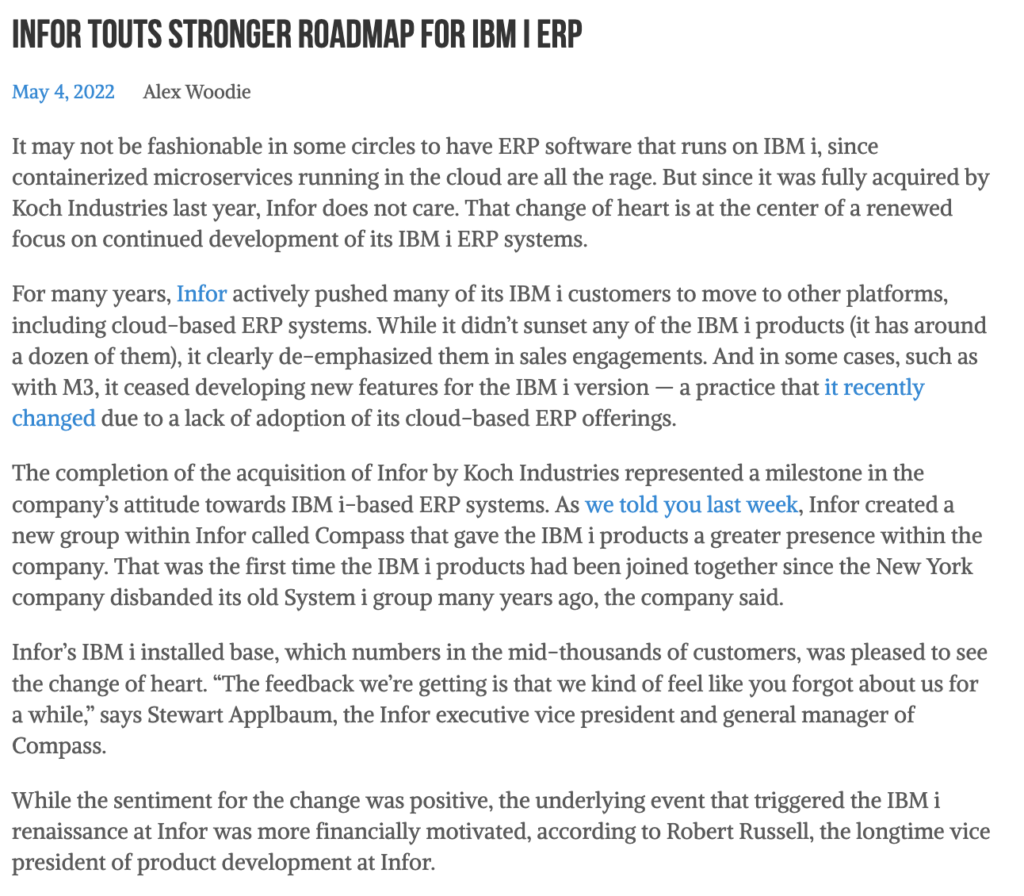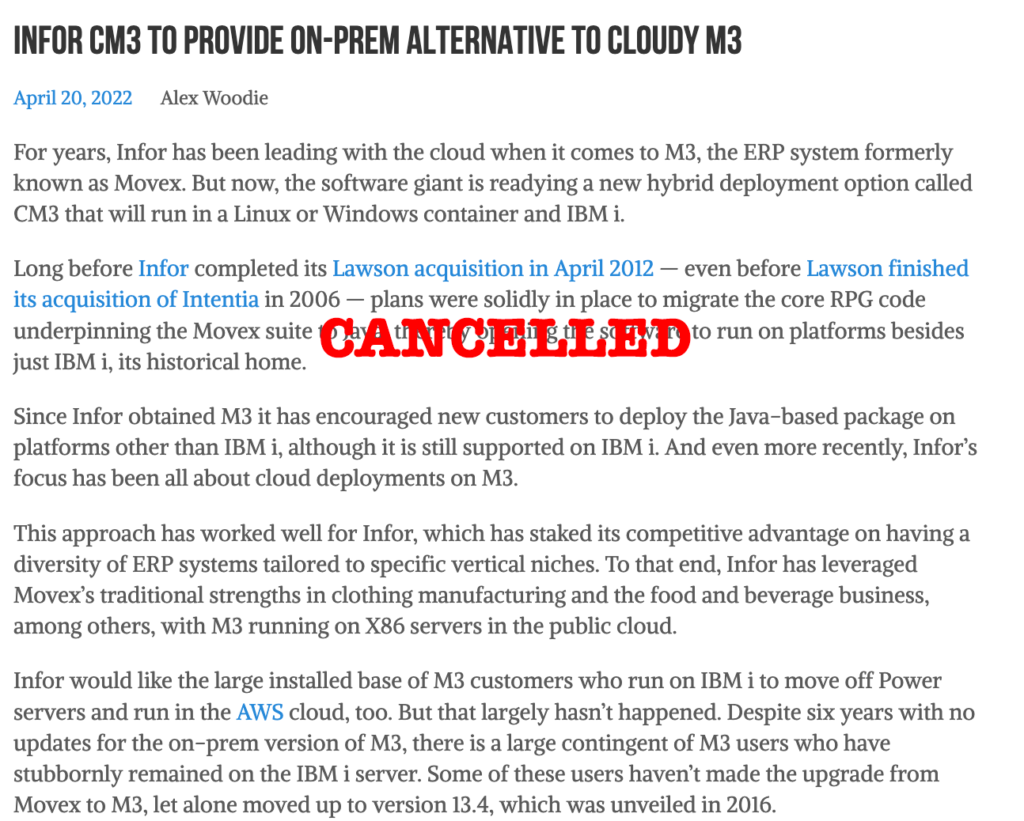 Infor runs very well on the reliable IBM Power servers.
https://www.ibm.com/support/pages/infor-and-lawson-solutions-ibm-i
You will find more information about the upcoming containerised M3 called CM3. –UPDATE JUNE 2022 – CM3 IS PUT ON HOLD